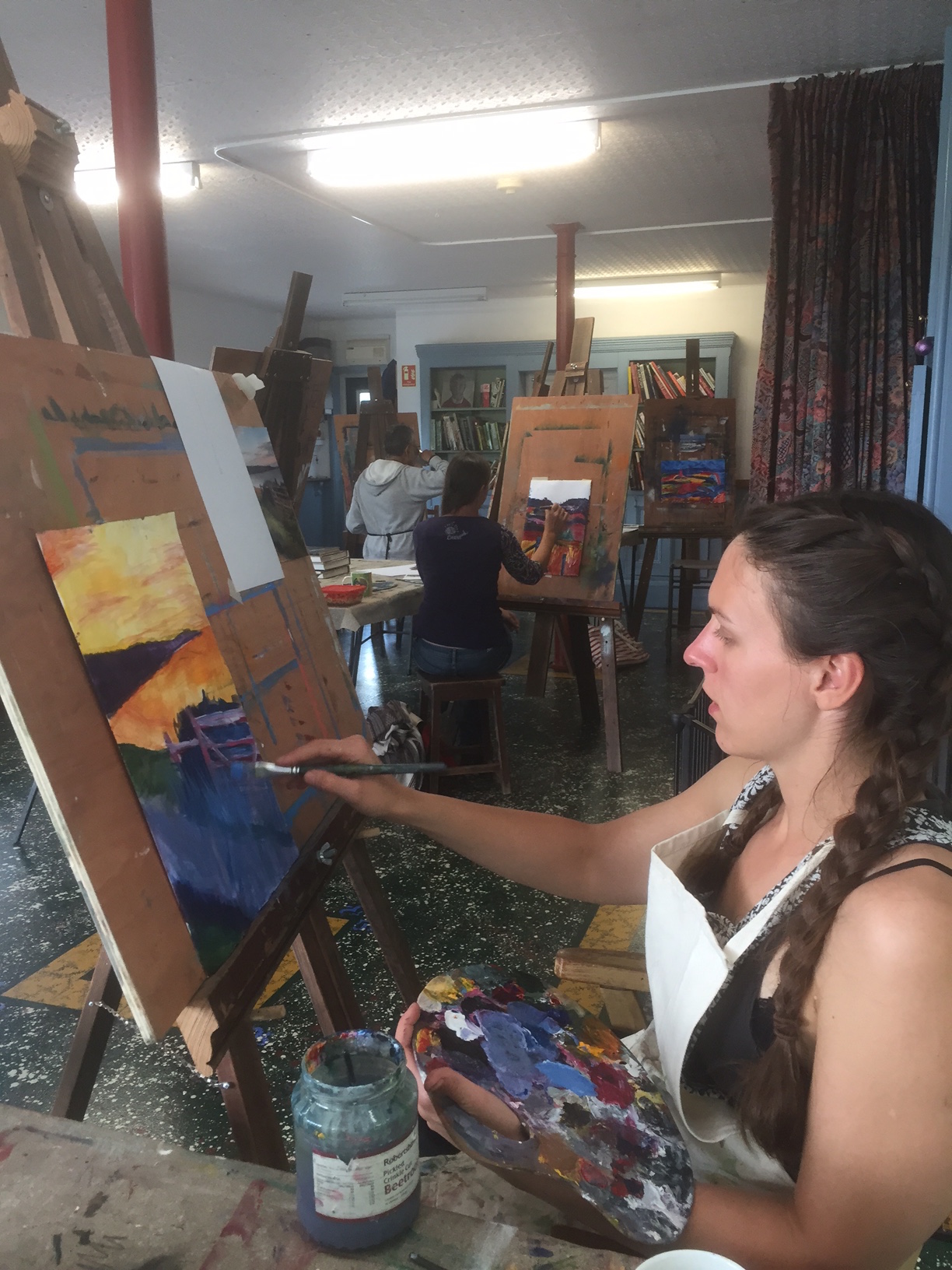 Beth Marsden
Spring Mills, Penclawdd Road, Penclawdd, SA4 3RB
01792 875071
bethmarsden@hotmail.com
www.gowergroup.org
Open studio
Sat 7 & Sun 8 July | 11am - 5pm | free
Beth is a painter, currently exploring family life as a mother. Rather than viewing the pram in the hallway as her enemy, Beth's children's drawings have been a great inspiration. The freshness of their marks are untainted and a clean source of reference. Beth works in mixed media, using whichever materials feel fit, and take inspiration from artists like Rauschenburg and Kitaj.
Beth and her partner, Jo Furlong, founded 'Gower Group' an environmental, arts and education organisation, dedicated to community involvement, co-operative enterprise and self-help. Their idiosyncratic ten-acre, Spring Mills site has formerly been used as a colliery, an MOD training facility and an oil depot, and o ers breathtakingly beautiful views over the Loughor estuary.
workshop: Painting the Portrait Head
Sat 30 June and Sun 1 July | 10am - 4pm | £45
Participants will study different drawing techniques to record a range of creative ideas. This will be a traditional exploration into proportion, mark making, tone, form and composition. You will come away with a new con dence in how to observe the portrait head, as well as a range of techniques to bring life and expression to your pieces. With beautiful surroundings, good company and a home-cooked lunch, Beth's painting classes are the perfect opportunity to explore your own creativity. Every class is designed to accommodate both beginners and those with more experience.
£45 for each Workshop, including lunch. Two one-day courses.